For musicOMH, I reviewed the new album from Australia's finest, Sarah Mary Chadwick. The article is behind a paywall, so I have included it here in full.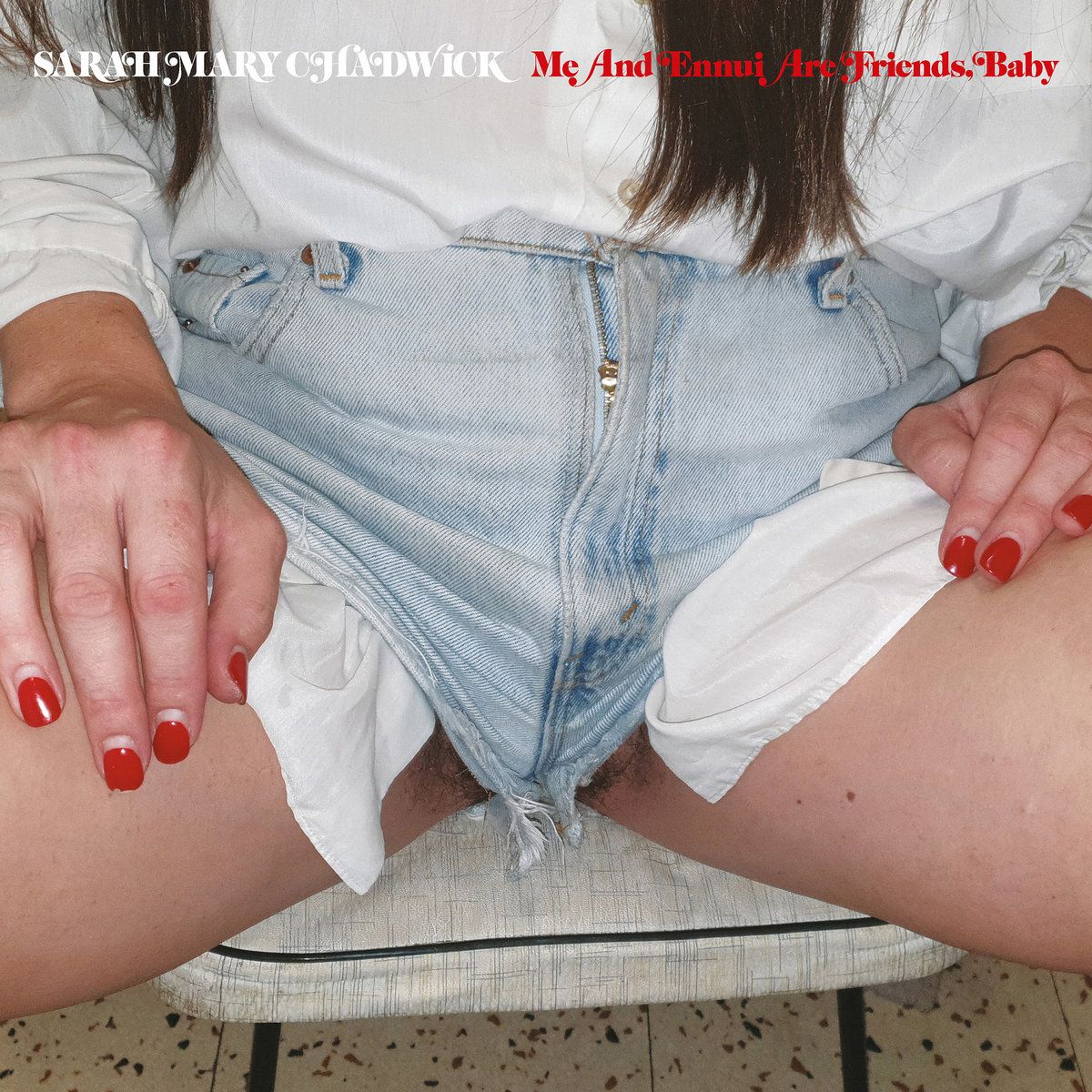 Sarah Mary Chadwick has never been one to gloss over the faultlines in her psyche. Her songs are unsparingly direct and often intimate to the point of being uncomfortable. But even by her own formidable standards, Me & Ennui Are Friends, Baby is wincingly stark. Recorded in a single day with only a piano and next to no overdubs, the album concludes a trilogy of sorts following 2019's The Queen Who Stole The Sky and last year's bruising Please Daddy, her first full-band recording under her own name.
Reeling from the awfulness of losing her father and an ex-partner in quick succession, The Queen Who Stole The Sky was the sound of a bloodletting, a towering monument to grief in all its agonising guises. In an interview shortly after the release, Chadwick confessed that she was flummoxed about what she'd write next, feeling as though she had purged herself of grief. But healing doesn't happen in straight lines, and less than six months later she was in the back of an ambulance hurrying to hospital after attempting to take her own life.
We know all this because Chadwick doesn't flinch from sharing her pain. What she had previously alluded to on Please Daddy ("Should I follow their lead and be done, daddy? /Anne and Elliott and Sylvia") she lays bare on the title track here: the when and the why of her suicide attempt, and who she did and didn't call "on the way to stay alive". It's astonishingly frank, and sad, but – like Kimya Dawson before her – Chadwick's conversational delivery feels confiding rather than abject, even with a touch of black humour.
Indeed, it's become a hallmark of Chadwick's songwriting to balance the bleakness with sharp digs and funny asides, and Me & Ennui… shows some teeth on several of its dozen wobbly songs. She is mercilessly forensic in her dissection of damaging relationships between two damaged people (most acerbically on the cracking first single 'Every Loser Needs A Mother'), cutting through the gristle of her own complicity and sometimes questionable choices to find the meaning and redemption of it all.
Chadwick is well aware of the sometimes ridiculous sentiments on Me & Ennui… ("Mothers never love me / Baby that's why you should" is the album's first couplet) and offers them without compunction. There's low-key tenderness here too, in songs like 'Let's Go Home' and the slow-burning mid-album highlight 'Full Mood', a love song to her adopted home of Melbourne. But what makes this record really stand out in Chadwick's already outstanding catalogue are the ribbons of hope strewn haphazardly among the thornier topics. The last verse of the title track – if a verse is still a verse when there is no chorus – is enormously touching, even more so knowing that 2021 finds her personal life in a much brighter spot with wedding bells soon ringing.
Me & Ennui… was taped shortly after wrapping up recording on Please Daddy, but its barely-there, unlaboured production hits in a very different way. Every song here is a first, second or third take, complete with piano bench creaks and vocal breaks that might otherwise have been edited out. She's ragged like a Friday night pub drunk on the singalong 'That Feeling Like', throwing tonal balance not just out the window but through it, and barely holds it together on closer 'Will The Lord Hold My Hand' (a song-sibling to 'Make Hey' from the previous album). But there's a real thrill in her insistence on not fortune telling the response. Me & Ennui… is pure articulation. Just when you think that Sarah Mary Chadwick has shone a light on every one of her warts, here comes the 'and all'.